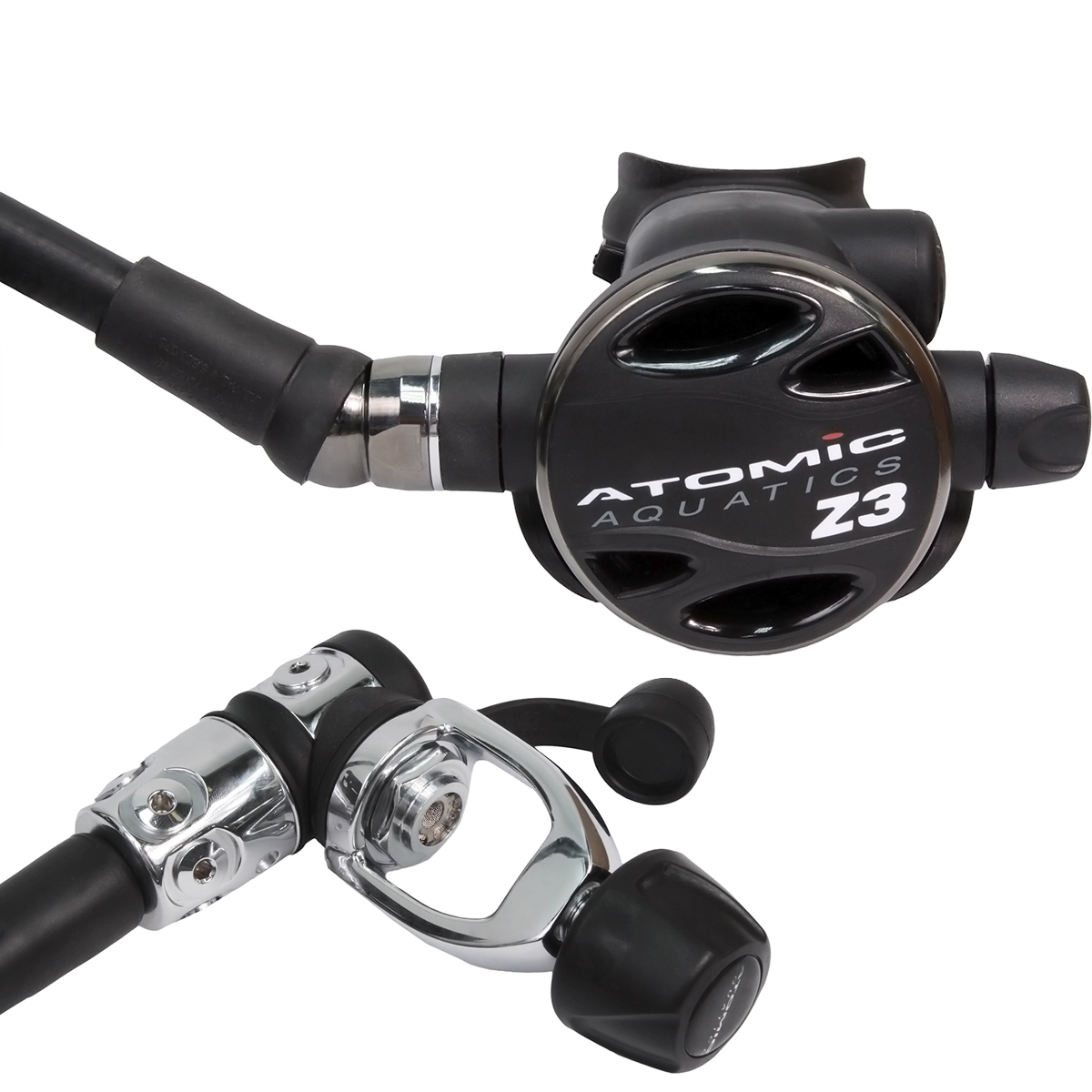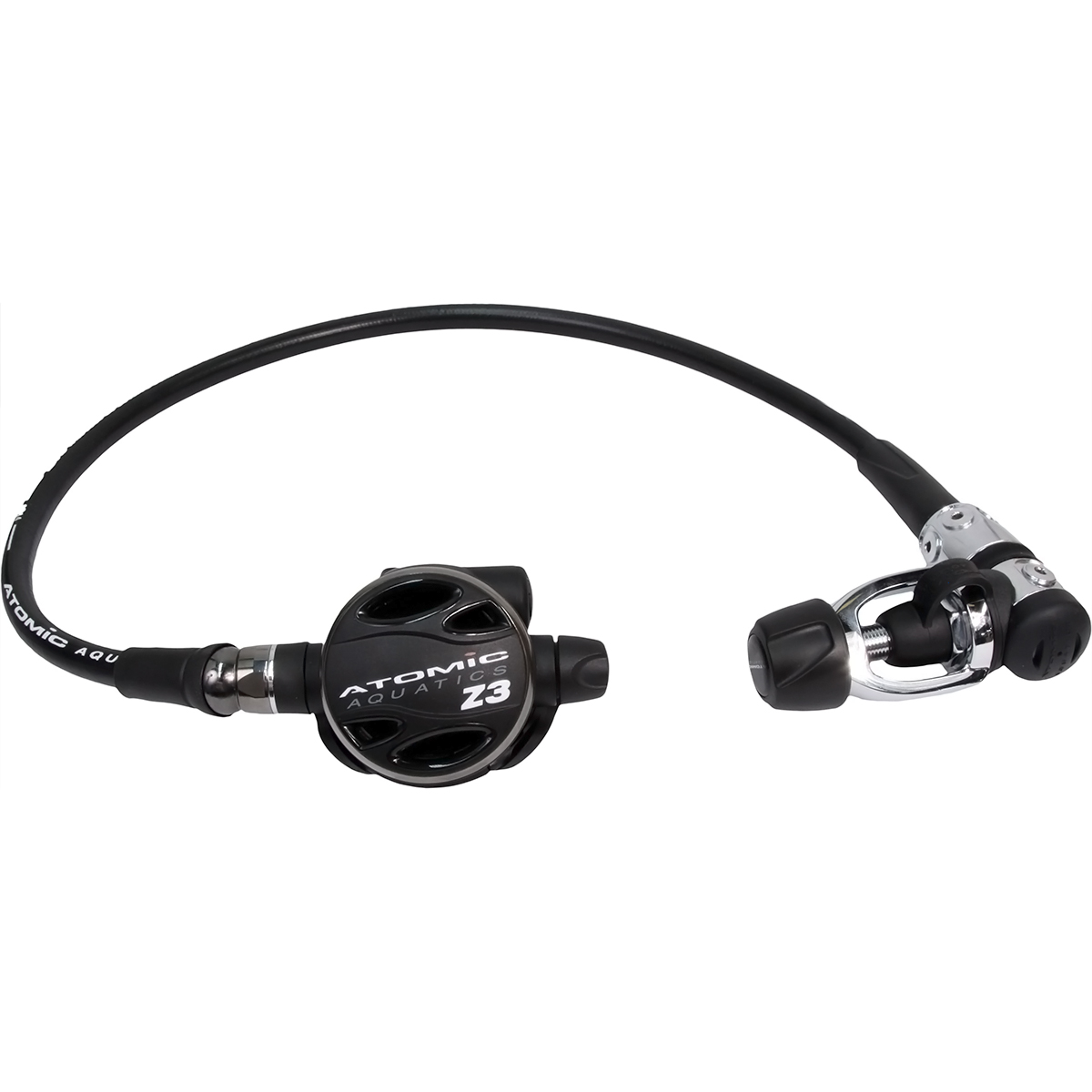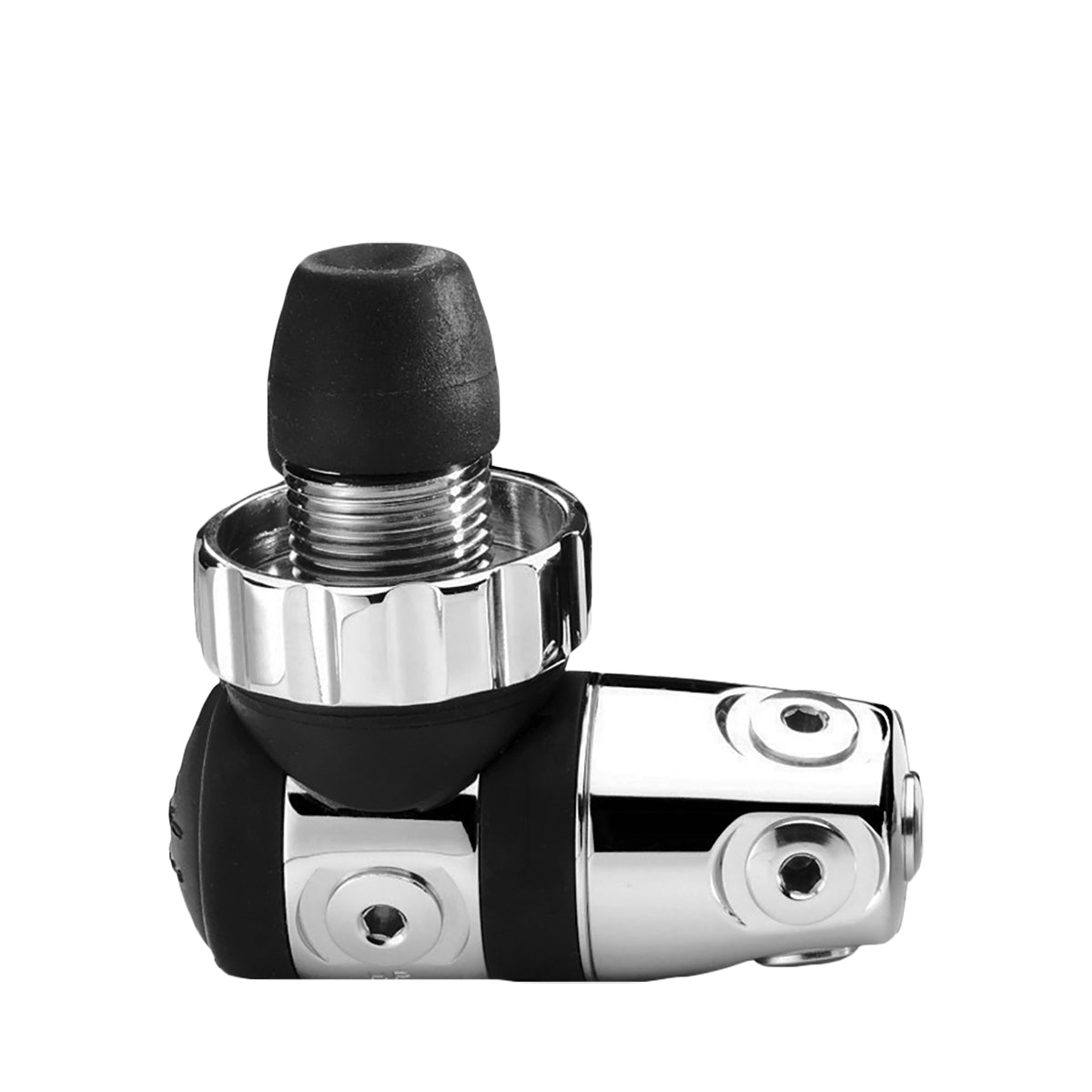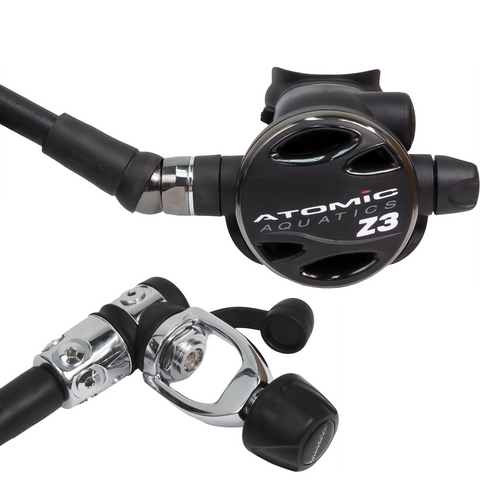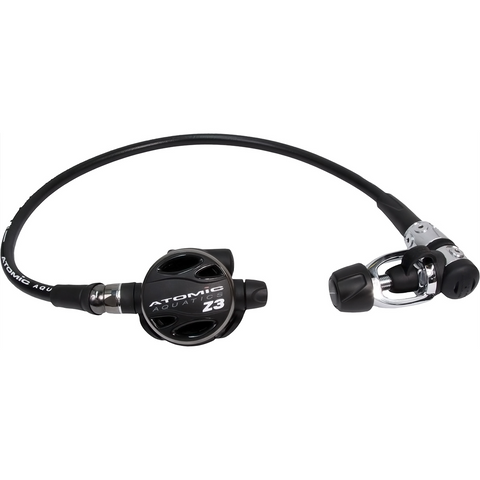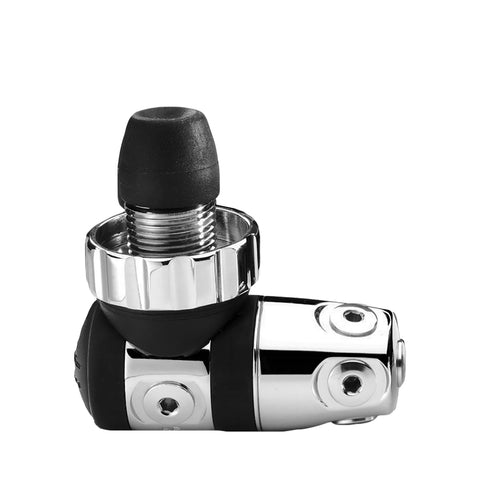 Atomic Aquatics Z3 Sealed Regulator
Atomic Aquatics most compact and economical regulator system, the Z3 may be the least expensive of the Atomic line, but its combination of performance, ergonomics and materials are unmatched by...
Pre-Order
If you are looking for an item that we do not have in stock, we can Pre-order it for you from the manufacturer. Shipping Usually takes 4 to 6 business days. Special orders can be exchanged but not refundable.
Flat Rate Shipping
Shipping in Canada is $15 flat rate. No surcharges and no more to pay!
Estimated to be delivered within 5 business days
30 Days Retun Policy
Learn More.
Atomic Aquatics most compact and economical regulator system, the Z3 may be the least expensive of the Atomic line, but its combination of performance, ergonomics and materials are unmatched by the most expensive competitors. Built upon the B1/T1 platform, it shares the same breathing performance and patented features. The Z3 has all the features of the Z2 and then some. The Z3 is a is a balanced flow-thru piston design using Atomics jet seat high flow stainless steel piston. Exclusive high-pressure piston seal system is self-lubricating for low friction and low maintenance. The Atomic jet seat system has no sharp edges that can damage the seat over time, like most competitors' first stages. Instead, Atomic employs a conical seat and blunt end piston. Atomics' valve seats are precision machined from an extremely strong aerospace specification seat material. This design combination is the most reliable seat system in the industry and enables the seat to go 2-years or 300 dives without service. Diving performance is superior at even low tank pressure. The Z3 is also freeze protected with a factory sealed first stage that also prevents contamination such as silt and sand from entering the valve mechanism. The regulator is Nitrox ready for mixtures Up to 40% out-of-the-box. The first-Stage has 2 high-pressure (HP) 7/16" and 7 low-pressure (LP) 3/8" ports.
The Z Series second stage is a balanced linear flow design for extremely easy breathing at all depths and dive conditions. The Z Series second stage is built-to-last with a Zirconium plated brass demand valve body, titanium lever and sealing orifice. The diaphragm is made from high quality silicone rubber. This pneumatically-balanced poppet second-stage has Atomics patented seat saving dynamic orifice which unlike most second-stage orifices is a floating valve design which reduces wear on the second-stage poppet seat when the regulator is not pressurized adding life to this important seal.
The Z series second-stage regulator is equipped with Atomics patented automatic flow control (AFC). This unique diaphragm activated vain automatically controls the flow and venturi-effect of the second-stage for optimum breathing resistance at all depths. The second-stage does have a soft over molded rapid adjustment knob for rare special situations. If you have ever experience the pulling effect" of the regulator second-stage when you turn your head underwater, those days are gone with Atomics all titanium comfort swivel with a black PVD coating. Perhaps one of the most admired features of Atomic second stages is the patented comfort swivel which allows 30° rotational movement without binding or kinking.
The Z3 has a new high-flow second stage case and magnum lever design that significantly lowers breathing effort at any depth from shallow water to beyond the limits. A dual material second stage cover enables entire front to be used for purging and a dual silicone comfort fit mouthpiece with tear resistant bite tabs. The Z3 has a metal accented front cover ring. The regulator comes equipped with a 3/8" threaded 32" (81.3cm) low-pressure hose. The regulator weighs 2.6 lbs. (1,151 g) and comes with an owner's manual.
SHIPPING POLICY
Shipping in Canada is $15 flat rate. No surcharges and no more to pay! Order anytime and as many products as you want for same day shipping on orders placed before 2pm PST.
Shipping fees to the Continental United States will be calculated at checkout. Extra shipping fees may apply when shipping to Alaska and Hawaii.
We ship 5 days a week, Monday through Friday. If your order is placed before 2 pm PST, your order will be shipped the same day. Order placed after 2pm will be shipped the next operating day. Order placed on Saturday, Sunday or on holidays will be shipped next operating day.
We always ship with Canada post using the expedited service. Delivery time depends on your location. Estimated delivery time will be available upon receiving your tracking information.
If you would like to upgrade the shipping service, additional postage costs will be applied. Please contact us with your request when placing your order.
Let us know if you need to receive your order by a certain date and we will let you know if we are able to accommodate your request.
If you have any questions or would like to discuss your order further, please contact our customer service at customerservice@divingsports.com or by calling +1 604 694-1886.
Return Policy
We care about your satisfaction. That is why returns to Diving Sports are easy! If you are dissatisfied with your purchase for any reason, you may return it to Diving Sports within 30 days of the purchase date, subject to the conditions and exclusions below.

If all conditions are not met, Diving Sports reserves the right to refuse the return or to charge a minimum 15% restocking fee.
All returned items must be in new condition, in their original unaltered box (including an intact PLU code) and must include all packing material, blank warranty cards, manuals and accessories. We can only refund or exchange products that have not been in contact with water or lube and are undamaged. All wetsuits that have been in contact with water or lube will not be accepted for a return.
Diving Sports is not responsible for mis-handling of products or ill-treatment of goods.
Diving Sports is not responsible for personal data or items left in returned merchandise.
Diving Sports is not responsible for any consequential or incidental damage resulting from the use of any merchandise bought from us including lost or stolen equipment.
Claims for missing items or items damaged in transit must be received within 7 business days of receipt of merchandise.
Securely pack all items that you would like to be returned.
All shipping charges are the responsibility of the customer if the return is not a result of our error.
If the return is a result of our error (you received an incorrect or defective item, etc.), please send us an email explaining the situation and ask for a return label.
If your return is not the result of our error, we can still provide a return label and the shipping cost of that returned item will be deducted from your refund.
Please note that the return label pricing is different from our standard shipping rate
Please include the following with your package:
All items must be returned in original/unused condition.
Unless an item is defective, if you would like an exchange, our standard freight charges apply to send you the exchange, unless you provide a post parcel with your return.
Please note that the return label pricing is different from our standard shipping rate
To return your product, please mail it to: 4578 Main Street, Vancouver BC V5V 3R5 or return the items to our shop in person.
Final Sale & Non-returnable Items
Special order merchandise or any item indicated on the website as non-returnable is as such.
Refunds & Credits
Once we receive and inspect your item(s), we will credit your account. Please allow up to 10 business days for a credit to appear on your account from received date. In most cases, we will issue your refund in the same way you made the original purchase.

For Returns, Refunds or Exchanges please email customerservice@divingsports.com