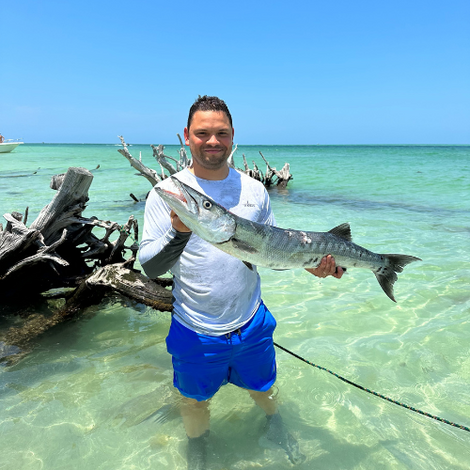 Achraf Oueslati (ASH)
PFI Freediving and Spearfishing Instructor
Achraf's childhood in Tunisia was shaped by the rhythmic waves of the Mediterranean Sea, where he developed a love for spearfishing at an early age. Summer days were spent spearfishing alongside his father, a tradition that started when he was just nine. At 18, Achraf and his family relocated to Montreal, where he found himself landlocked, with only frozen lakes for company during the winter months.
In 2018, a change of scenery landed Achraf in British Columbia, where he discovered a burgeoning community of freedivers. Despite the initial challenge of adapting to the local cold waters, Achraf swiftly reignited his lifelong passion for spearfishing.
By 2022, he achieved a milestone by becoming a PFI freediving instructor, dedicating himself to sharing the thrill of the sport with eager students. Since then, Achraf has been a guiding force, fostering a growing community of freedivers.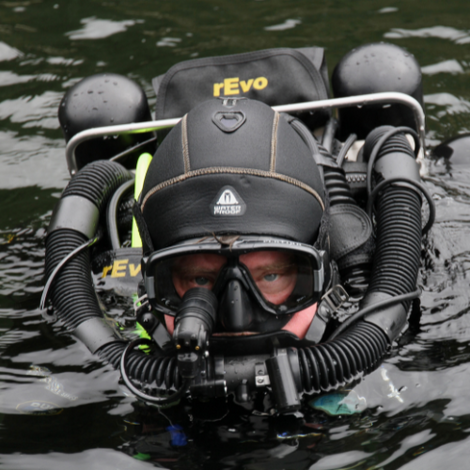 Hamish Tweed
TDI Technical Diving Instructor
Hamish learned to dive in 1991 and has been working professionally in the dive industry sense 1994. Hamish moved out to the west coast of Canada and started technical diving in 1995. He then started teaching technical diving in 1996. In 1998 Hamish earned his IANTD Instructor Trainer and Advanced Trimix Instructor certifications and was teaching advanced technical diving as the Head Instructor for IANTD Canada the largest Technical agency at the time.
He has also organized and has lead over a 100 trips and expeditions throughout B.C., Canada and around the world. For the last 27 years Hamish continues to teach certifying over 900 students in a range of technical diving courses.
An avid underwater videographer, Hamish has had the privilege to explore and document the waters in his own backyard, as well many locations around the world from shipwrecks in Scotland and Micronesia to the labyrinth cave systems of Mexico. He continually shares his experiences and images with others through teaching technical diving, speaking engagements and writing articles.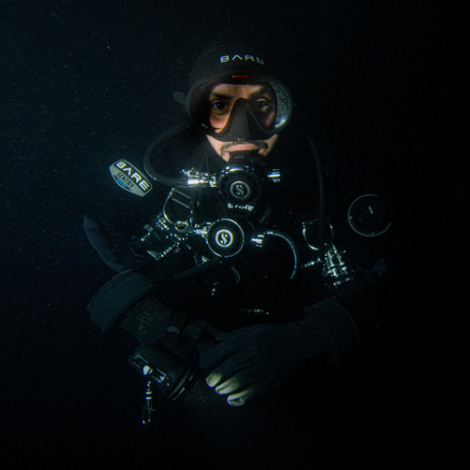 Kostas Karablakas 
PADI Master Scuba Diver Trainer & SDI Scuba Instructor
Kostas has been in and around the ocean his whole life, from snorkeling as a child, to spear fishing in Greece and now scuba diving in his own backyard of the Pacific Northwest.
Scuba became a passion for Kostas when backpacking in Australia. Upon returning from his travels, Kostas pursued the next steps and became a dive professional by becoming a Divemaster. After gaining knowledge as a Divemaster, he went further and became a Scuba Instructor. Kostas has continued his education, knowledge and experiences to educate others in a verity of scuba diving programs.
When you see Kostas, feel free to ask him any questions about diving, continuing education and information about our local fun dives and trips.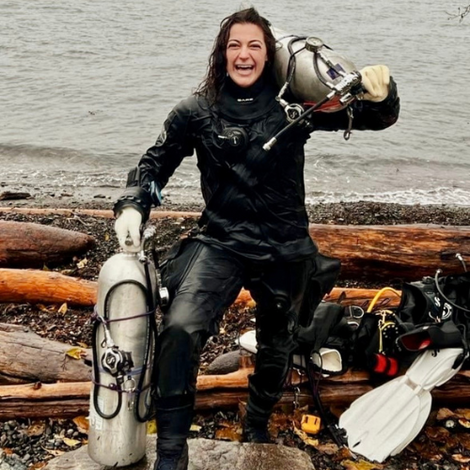 Megan Brockelbank 
PADI Master Scuba Diver Trainer & SDI Instructor
When Megan graduated from the University of Toronto she decided to travel to Australia. During her travels she fell in love with scuba diving and became an Open Water Diver. When she moved to New Zealand she worked hard and went from being an Open Water Diver to a Divemaster! During her Divemaster she realised that this was the job she wanted to pursue and took her Instructor Course.
After becoming an instructor Megan moved to British Columbia to teach and explore cold water diving (and fell in love with it). She continued to learn and got certified in as many specialties as she could to teach. She even got certified as a technical diver at the student level.
She is passionate about ocean conservation, wreck diving and sponges, particularly the Bioherm Sponges in Howe Sound.
When you see her around feel free to ask her anything about diving, the sponges and underwater photography!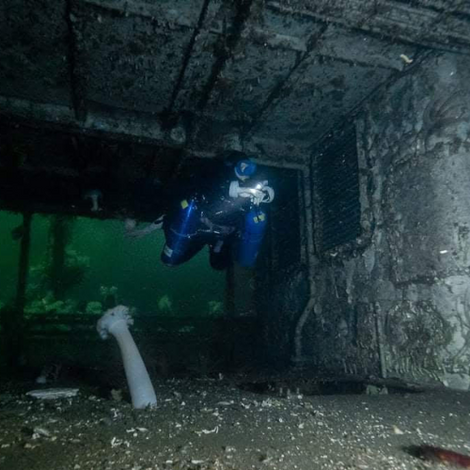 Emily Hennigar
PADI Scuba Diver Trainer & SDI Instructor
Emily grew up in Nunavut, Canada where she spent countless hours escaping from the cold weather in the local indoor community swimming pool. These experiences paved the way for her lifelong passion for competitive swimming. She spent many years competing herself, before moving to coaching roles and loves to share her passion for the water with others.
In 2017, Emily tried out scuba diving for the first time in a Discover Scuba Diving class here in Vancouver. Right away, she was hooked! She immediately began to work her way through her scuba diving courses up to her instructor level right here in our local waters.
Her upbringing in the Arctic's breathtaking but sensitive environment fostered a deep-rooted commitment to environmental conservation, something she integrates into her scuba courses. In addition to instructing, Emily enjoys organizing community events to raise awareness and help divers make positive impacts on our local marine environment.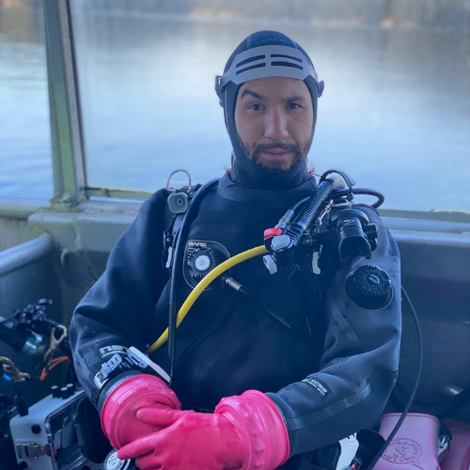 Drew Beattie
TDI Technical Diving Instructor, SDI Specialty Instructor, PADI MSDT, Regulator Service Technician and Gas Blending Instructor
I started diving in 2009 and since then I've thought of little else! Every trip or holiday has always been for diving for one reason or another. Eventually one trip a year wasn't enough so I moved to Vancouver to pursue a career in diving.
I have spent the last decade diving and teaching diving in Vancouver, learning all I can and continuing to grow as a diver and as an instructor. I've been fortunate enough to run many trips around Vancouver Island where I have done the best diving of my life. Although I love tropical waters, there's nothing quite like the biodiversity here in BC.
My most recent projects have been developing my photography skills and pairing them with deep/technical diving. My personal challenge is to bring the world that many people wouldn't normally be able to experience into their lives in a meaningful way, and I do that through photography and teaching. As an educator I believe that good training with high standards shouldn't be hard to come by and that everyone should get the chance to develop their skills and experience the joy of the underwater world safely.