SPECIALIZE YOUR SKILLSET
Divers seeking to specialize their training and expand their underwater horizons, look no further than Diving Sports Canada. Our continued education specialty courses are designed to help you reach new depths of expertise and dive into unique adventures. Become an Enriched Air Nitrox Diver and unlock the secrets of extended bottom times with nitrox scuba, perfect for deep diving exploration. Immerse yourself in the world of shipwrecks with our Wreck Diver course, where you'll master shipwreck diving techniques. For those craving the thrill of deeper waters, our Deep Diver program will teach you the ins and outs of deep diving. Dive comfortably in colder climates with our Drysuit Diver course, essential for cold water diving, and enhance your wreck and deep diving capabilities with our Sidemount Diver program. At Diving Sports Canada, we provide comprehensive SDI scuba training that empowers you to explore the underwater world like never before. Progress from one course to the next and watch your skills and confidence grow as you take on new and exciting diving challenges. Start your journey to becoming a well-rounded and skilled diver today!
Dive In Scuba Specialties : Find Your Niche
Welcome to our exciting Dive In Scuba Specialty Training, where divers have the opportunity to discover their unique niche and explore their passions beyond standard Open Water Diving. Whether you're intrigued by the warmth and versatility of drysuit diving, seeking the enriched experience of Nitrox diving, or have a fascination with shipwreck diving and underwater photography, our specialized courses have you covered. Dive deeper into the mysteries of the ocean with our Deep Diver certification, master the art of underwater navigation, or experience the magic of night dives like never before. For those looking to expand their horizons, sidemount diving offers a whole new perspective on underwater exploration.
Join our Dive In Scuba Specialty Training; you will have the chance to become a Drysuit Diver, Nitrox Diver, Wreck Diver, Deep Diver, Navigation Specialist, Night Diver, or even a Sidemount Diver, among other thrilling specialties. Dive into your passion, discover your niche, and let our expert instructors guide you on a journey of exploration and enrichment that goes beyond the ordinary. Your underwater adventure begins here, where every dive is a new opportunity to explore, learn, and be inspired.
Drysuit Diver Specialty Training
Unlock a world of underwater adventures in beautiful BC with our Drysuit Diver Specialty Training. Dive into the heart of Vancouver's remarkable underwater landscapes, where you'll find year-round opportunities to explore. As a Drysuit Diver, you'll stay warm and comfortable in chilly waters, extending your scuba diving season and discovering hidden treasures beneath the waves. This specialized certification for scuba diving enhances your skills, preparing you for unique underwater experiences. Join our PADI pro instructors and become a Drysuit Diver in the vibrant scuba community of Vancouver. Dive PADI and open up a world of possibilities as you explore, learn, and thrive in the breathtaking underwater realm of BC.
Book Now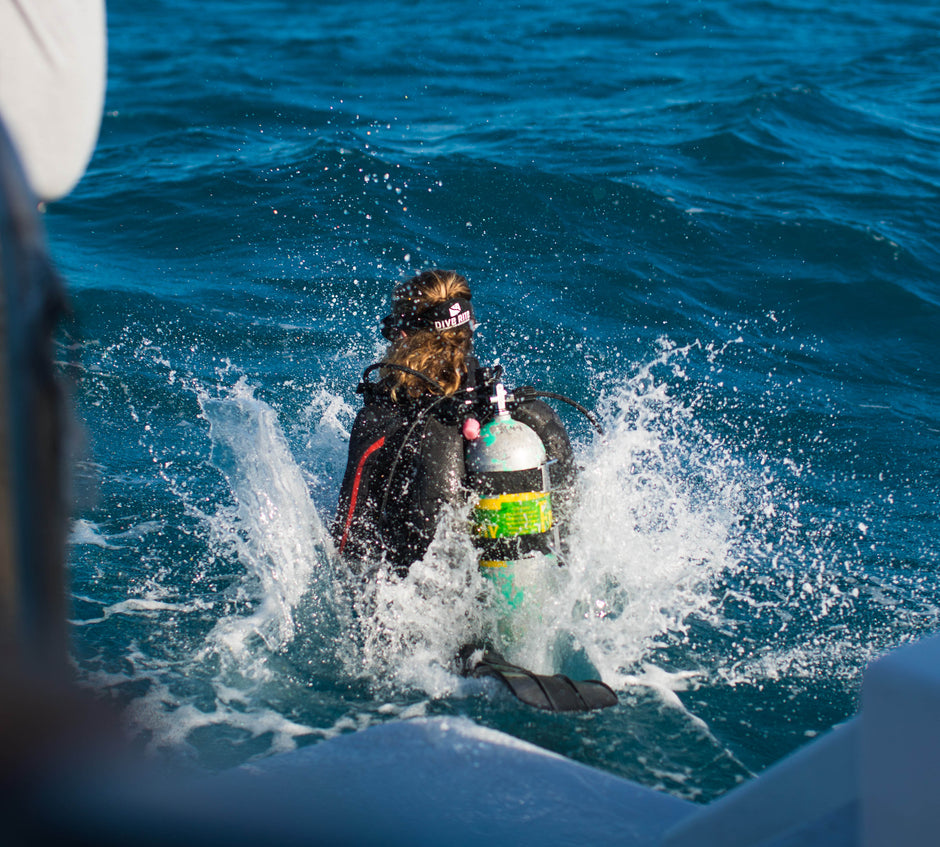 Enriched Air Nitrox Diver
Dive deeper and stay down longer with our Nitrox Diver Specialty Training. This course is your passport to unlocking the full potential of your underwater adventures. Nitrox, a specialized gas blend, allows you to extend your dive times, shorten surface intervals, and dive with reduced nitrogen exposure. With Nitrox Diver certification, you'll explore the wonders of the underwater world with increased safety and confidence. Join us and discover the enriched experience of Nitrox diving, whether you're a seasoned diver or just beginning your underwater journey. Embrace the benefits of Nitrox and elevate your scuba diving experiences to new depths.
Book Now
Sidemount Diver Specialty Training
Experience the freedom and flexibility of Sidemount Diver training in Vancouver, where underwater exploration takes on a whole new dimension. With this specialized course, you'll learn the art of sidemount diving, a versatile technique that enhances your buoyancy control and allows you to explore diverse underwater environments with ease. Whether you're fascinated by wreck diving, cave diving, or simply looking to streamline your equipment, Sidemount Diver certification opens up a world of possibilities. Our expert instructors guide you through the intricacies of sidemount gear, tanks, and regulators, ensuring you're ready to tackle any underwater adventure. Dive into the unmatched versatility of Sidemount Diver training and discover a new level of comfort and control in the depths of Vancouver's aquatic wonders.
Book Now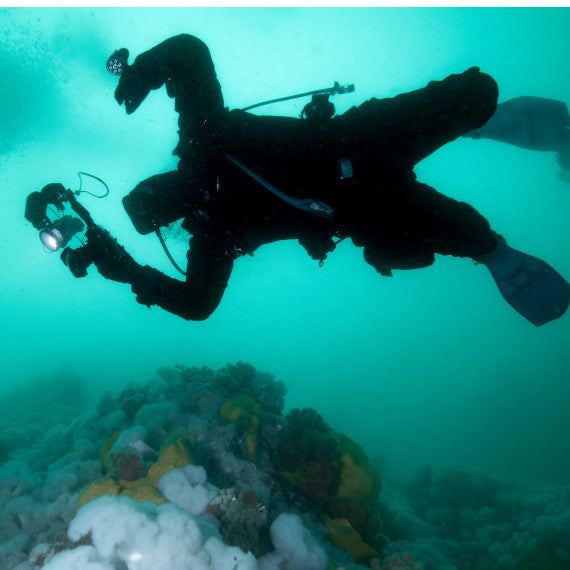 Deep Diver Specialty Training
Prepare for the thrill of exploring the deep with our Deep Diver Specialty Training, designed for recreational divers eager to dive to depths of up to 40m/130ft. Dive into the mesmerizing world of deep water diving, where you'll uncover hidden treasures and breathtaking underwater landscapes unique to BC diving. Our comprehensive dive lessons and courses provide the knowledge and skills needed to safely embark on deep-sea diving adventures. Whether you're planning a diving vacation or seeking a trusted dive buddy, Deep Diver Specialty Training from our PADI Dive Center ensures you're well-prepared for the depths. Unlock new horizons in recreational diving and take the plunge into the world of deep scuba diving. For those intrigued by even deeper waters, consider exploring the realm of Technical Diving through our TDI Training.
Book Now
Bask in the pinnacle of recreational diving excellence with our prestigious Master Scuba Diver Certification. Reserved for those who've demonstrated exceptional dedication, this coveted status is the culmination of our Dive In Scuba Mastery Program. Achieving this elite recognition requires a minimum of 5 specialty training courses, including Nitrox PADI, Rescue, and advanced PADI certifications. With no less than 50 logged dives, these underwater enthusiasts stand as true master scuba divers, representing the epitome of skill and knowledge in the world of recreational diving. If you're seeking underwater diving near you, look no further. Our Master Scuba Diver Trainers await to guide you on this exceptional journey to become a PADI Master Diver. Embrace the title of Master Scuba Diver and revel in your status as a distinguished leader in recreational diving.
Learn More