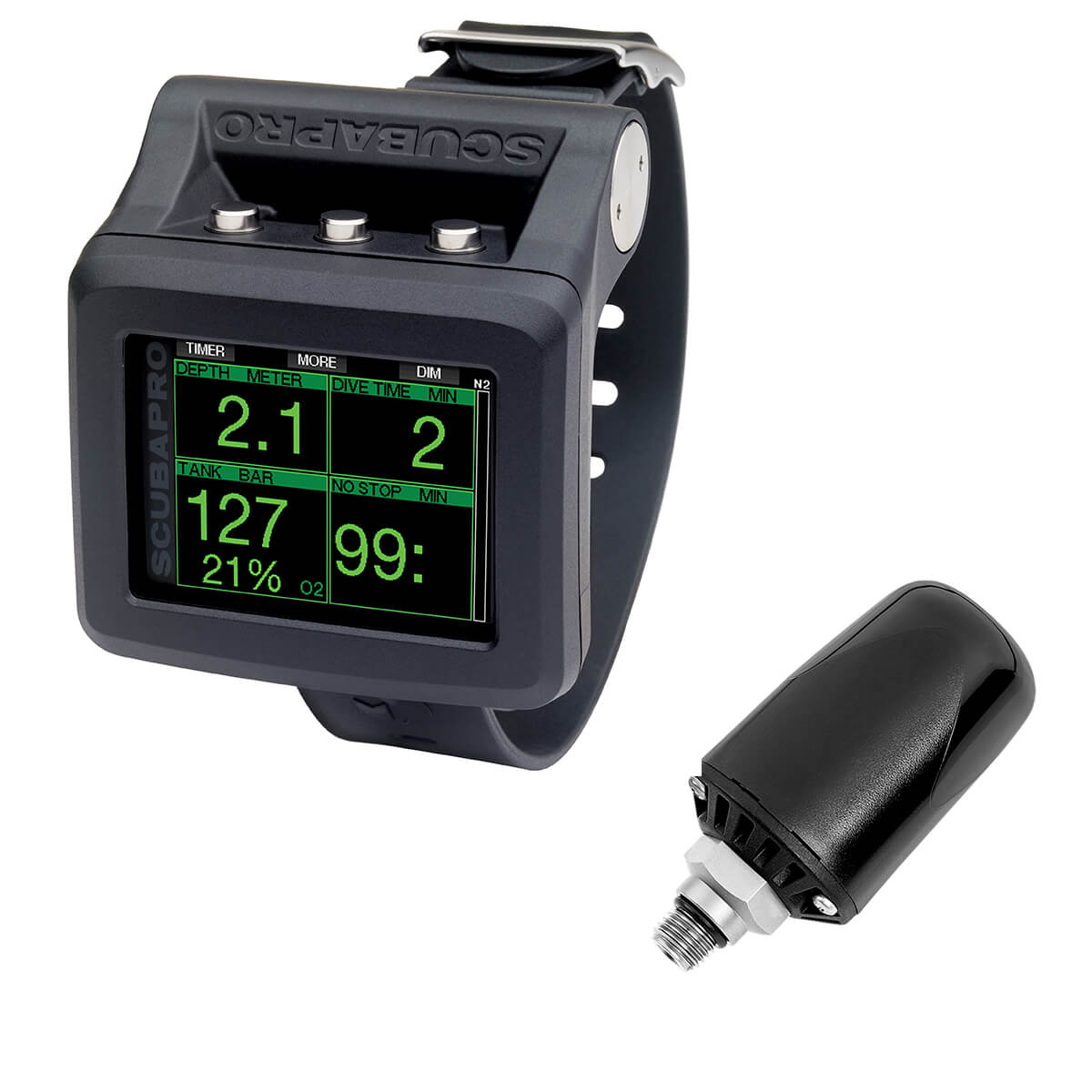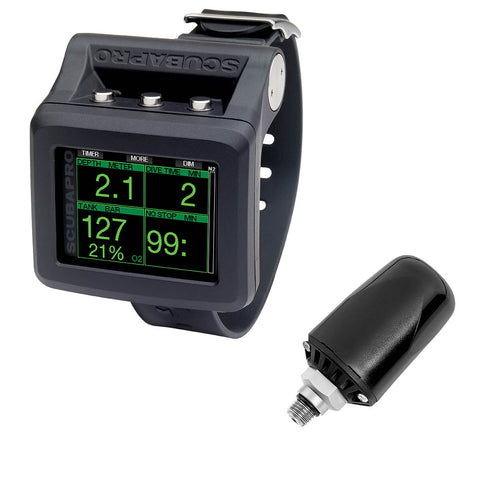 Scubapro G2 Wrist Dive Computer + Transmitter
With all of its new features, its full-color screen options, plus the ability to use as much or little of the technology as you want, the GALILEO 2 (G2) is...
Pre-Order
If you are looking for an item that we do not have in stock, we can Pre-order it for you from the manufacturer. Shipping Usually takes 4 to 6 business days. Special orders can be exchanged but not refundable.
Flat Rate Shipping
Shipping in Canada is $15 flat rate. No surcharges and no more to pay!
Estimated to be delivered within 5 business days
30 Days Retun Policy
Learn More.
With all of its new features, its full-color screen options, plus the ability to use as much or little of the technology as you want, the GALILEO 2 (G2) is poised to become the favorite computer for divers of all skill levels, from beginner to tech diver. It's easy to read -- a choice of four colorful screens quickly draws your attention to what you need to know. It's easy to use -- the G2 has the same three-button control, incredibly intuitive menu structure, and diver-friendly functions that earned the Galileo its reputation as the hands-down easiest computer to use. Designed go anywhere -- open water to freediving to CCR to sidemount, the G2 is ready to go wherever your passion for diving takes you. Includes transmitter for wireless air integration.
FREE hoseless air integration monitors tank pressure plus provides true remaining bottom time (RBT) and allows air consumption to be factored into the decompression calculation. Provides support for up to 11 transmitters when all features are activated.
Full-Color TFT (Thin-Film Transistor) 2.2in/5.6cm LCD display screen (320x240p) produces vibrant colors for maximum readability to quickly direct your attention to what you need to know.
Choice of screen display configurations lets you customize your data presentation with Light, Classic, Full or Graphical screen options to suit your individual diving style.
Predictive Multi-Gas ZHL-16 ADT MB algorithm programs up to 8 nitrox/trimix mixes to handle any recreational or technical diving scenario.
Improved, full tilt digital compass, the best available, includes half-compass rose and bearing memory.
Multiple dive modes includes Scuba, Freediving, Gauge, CCR and Sidemount for total in-water versatility. (Freediving, Trimix, CCR and Sidemount modes are disabled from the factory. Activation is easy – no downloading or upgrading is required.)
Maximum operating depth is 120m for reliable data computing regardless of diving situation.
Huge 485MB memory stores pictures, tables, tissue loading status, and 1,000 hours of dive profiles.
USB cable or Bluetooth Low Energy interface easily downloads dive data to your phone or handheld device. Download dive data to a PC/Mac using LogTRAK software.
SHIPPING POLICY
Shipping in Canada is $15 flat rate. No surcharges and no more to pay! Order anytime and as many products as you want for same day shipping on orders placed before 2pm PST.
Shipping fees to the Continental United States will be calculated at checkout. Extra shipping fees may apply when shipping to Alaska and Hawaii.
We ship 5 days a week, Monday through Friday. If your order is placed before 2 pm PST, your order will be shipped the same day. Order placed after 2pm will be shipped the next operating day. Order placed on Saturday, Sunday or on holidays will be shipped next operating day.
We always ship with Canada post using the expedited service. Delivery time depends on your location. Estimated delivery time will be available upon receiving your tracking information.
If you would like to upgrade the shipping service, additional postage costs will be applied. Please contact us with your request when placing your order.
Let us know if you need to receive your order by a certain date and we will let you know if we are able to accommodate your request.
If you have any questions or would like to discuss your order further, please contact our customer service at customerservice@divingsports.com or by calling +1 604 694-1886.
Return Policy
We care about your satisfaction. That is why returns to Diving Sports are easy! If you are dissatisfied with your purchase for any reason, you may return it to Diving Sports within 30 days of the purchase date, subject to the conditions and exclusions below.

If all conditions are not met, Diving Sports reserves the right to refuse the return or to charge a minimum 15% restocking fee.
All returned items must be in new condition, in their original unaltered box (including an intact PLU code) and must include all packing material, blank warranty cards, manuals and accessories. We can only refund or exchange products that have not been in contact with water or lube and are undamaged. All wetsuits that have been in contact with water or lube will not be accepted for a return.
Diving Sports is not responsible for mis-handling of products or ill-treatment of goods.
Diving Sports is not responsible for personal data or items left in returned merchandise.
Diving Sports is not responsible for any consequential or incidental damage resulting from the use of any merchandise bought from us including lost or stolen equipment.
Claims for missing items or items damaged in transit must be received within 7 business days of receipt of merchandise.
Securely pack all items that you would like to be returned.
All shipping charges are the responsibility of the customer if the return is not a result of our error.
If the return is a result of our error (you received an incorrect or defective item, etc.), please send us an email explaining the situation and ask for a return label.
If your return is not the result of our error, we can still provide a return label and the shipping cost of that returned item will be deducted from your refund.
Please note that the return label pricing is different from our standard shipping rate
Please include the following with your package:
All items must be returned in original/unused condition.
Unless an item is defective, if you would like an exchange, our standard freight charges apply to send you the exchange, unless you provide a post parcel with your return.
Please note that the return label pricing is different from our standard shipping rate
To return your product, please mail it to: 4578 Main Street, Vancouver BC V5V 3R5 or return the items to our shop in person.
Final Sale & Non-returnable Items
Special order merchandise or any item indicated on the website as non-returnable is as such.
Refunds & Credits
Once we receive and inspect your item(s), we will credit your account. Please allow up to 10 business days for a credit to appear on your account from received date. In most cases, we will issue your refund in the same way you made the original purchase.

For Returns, Refunds or Exchanges please email customerservice@divingsports.com