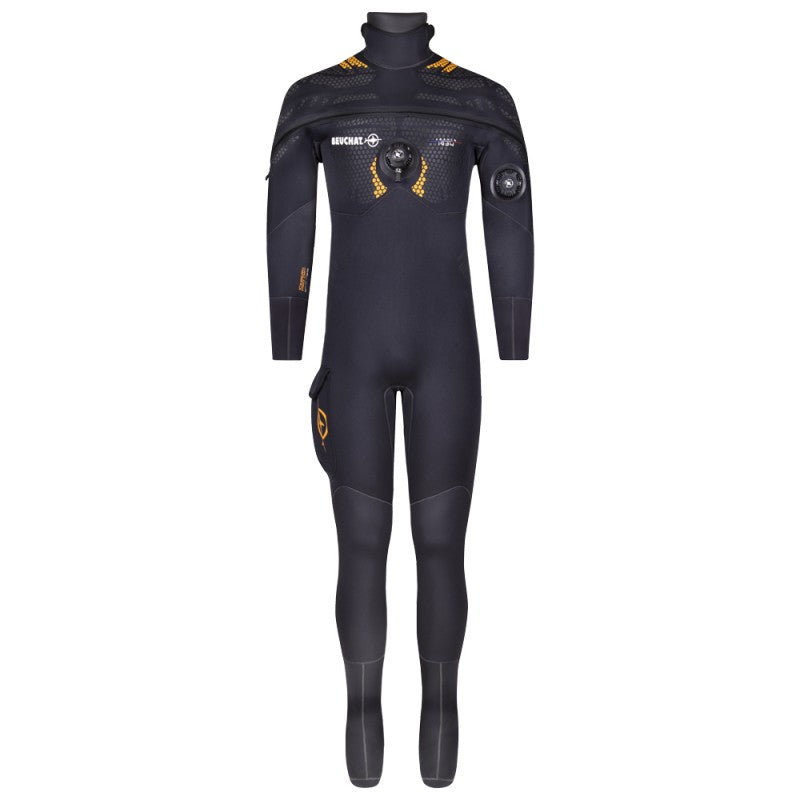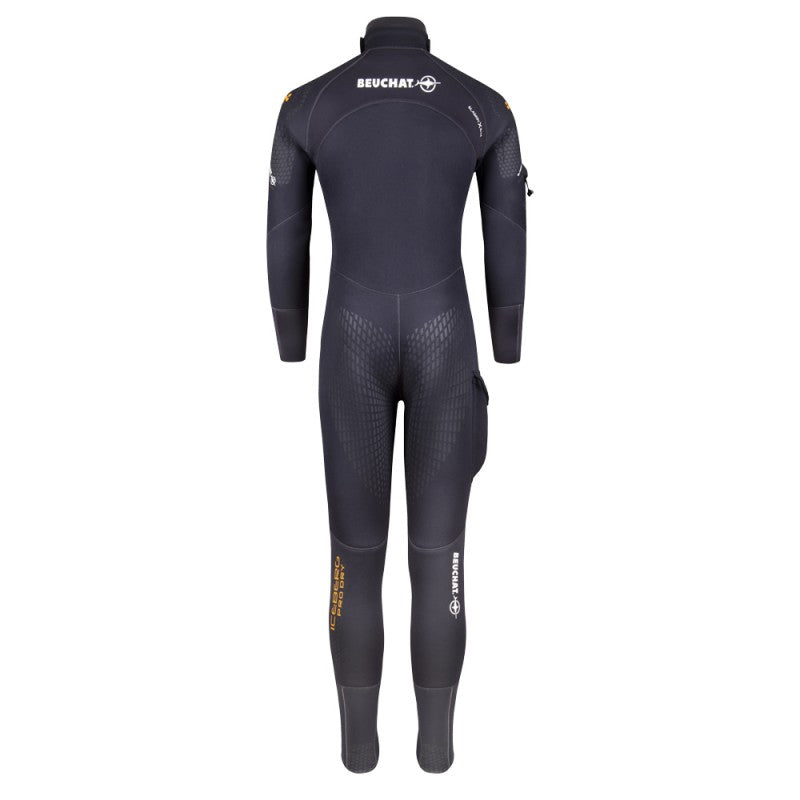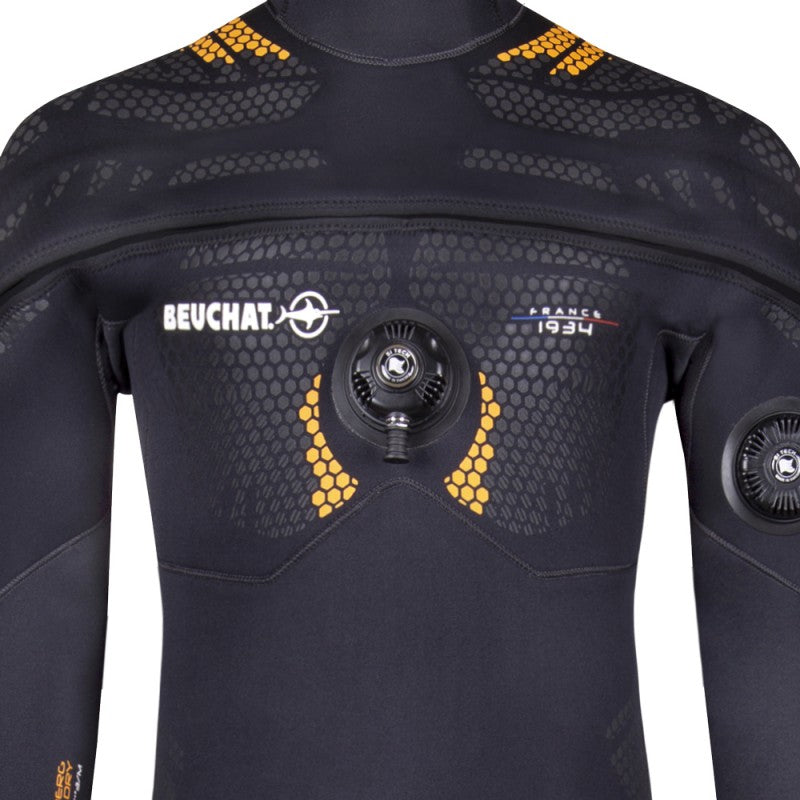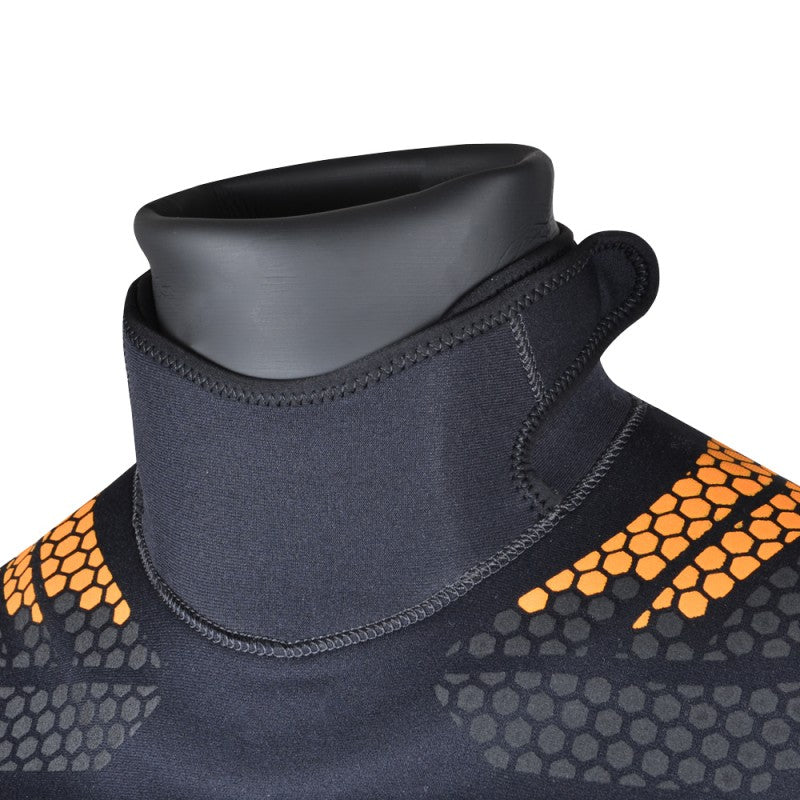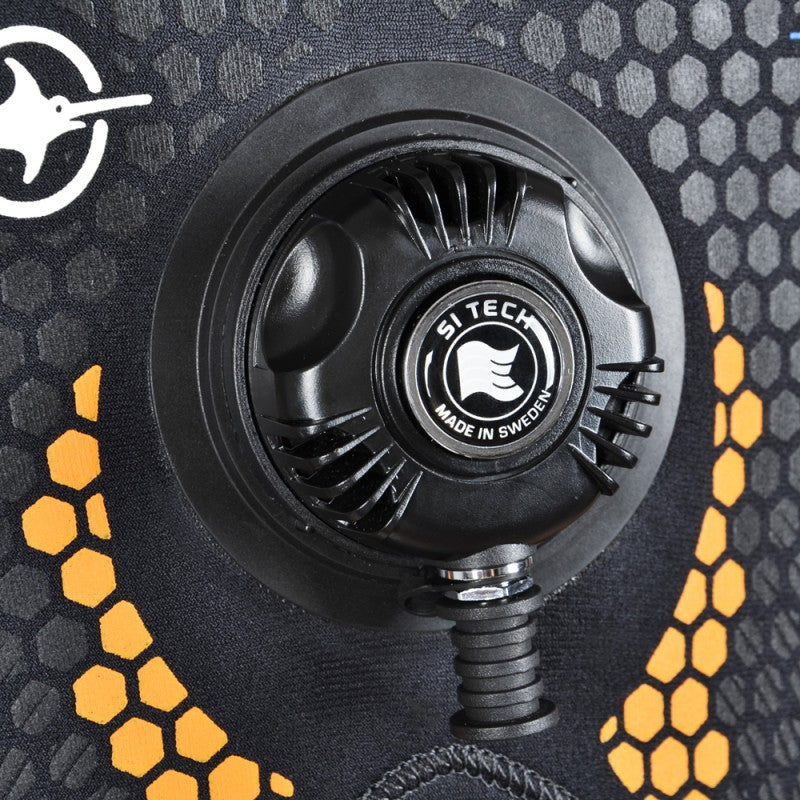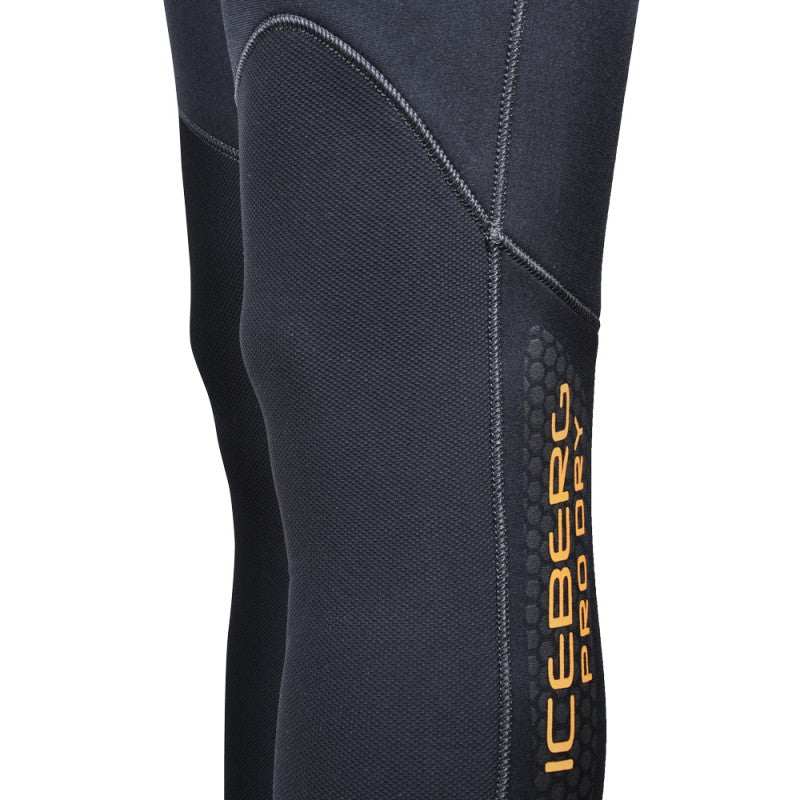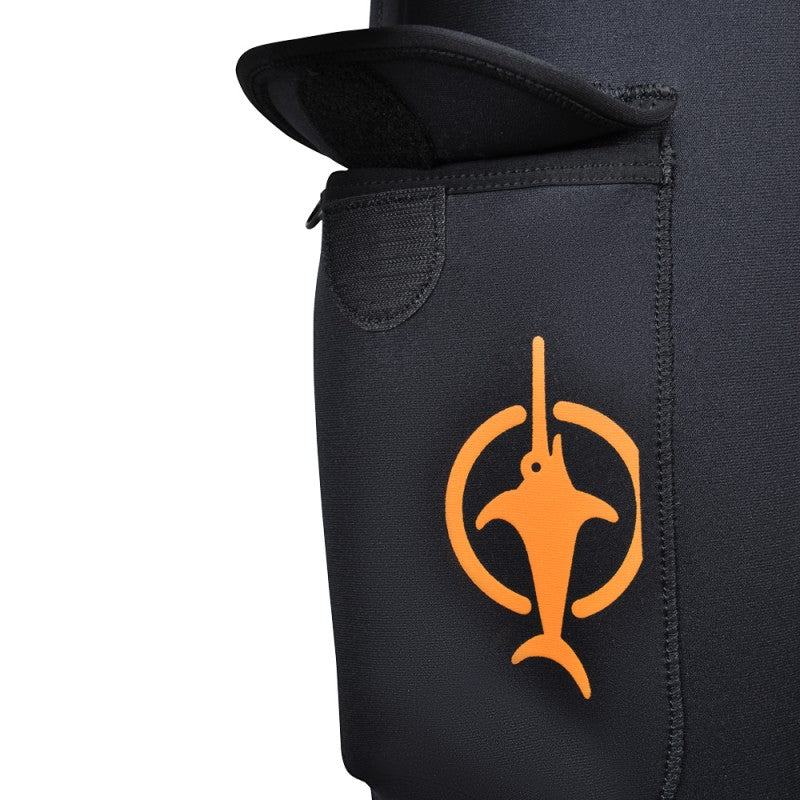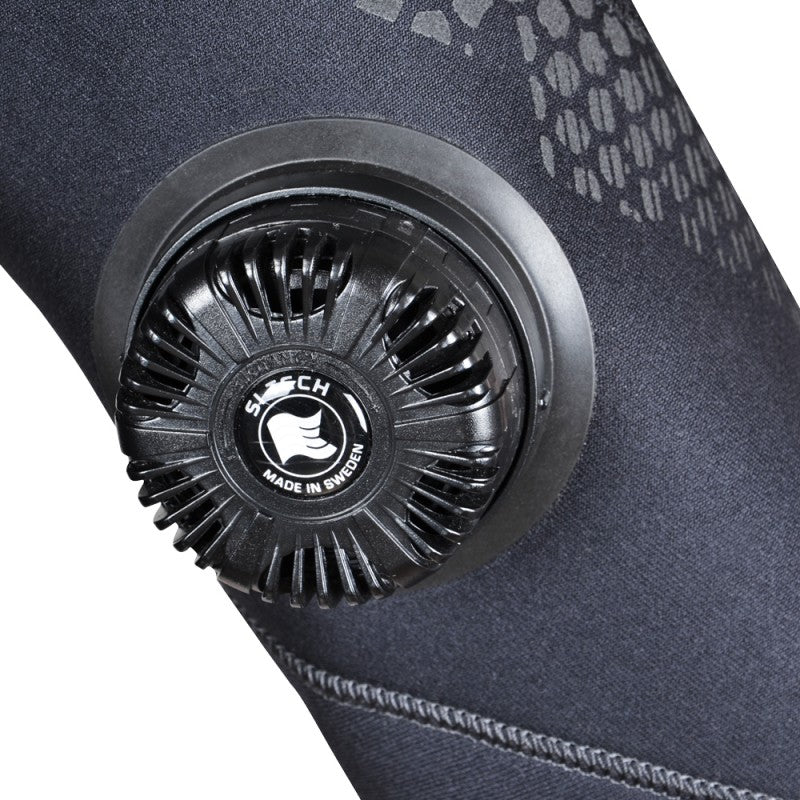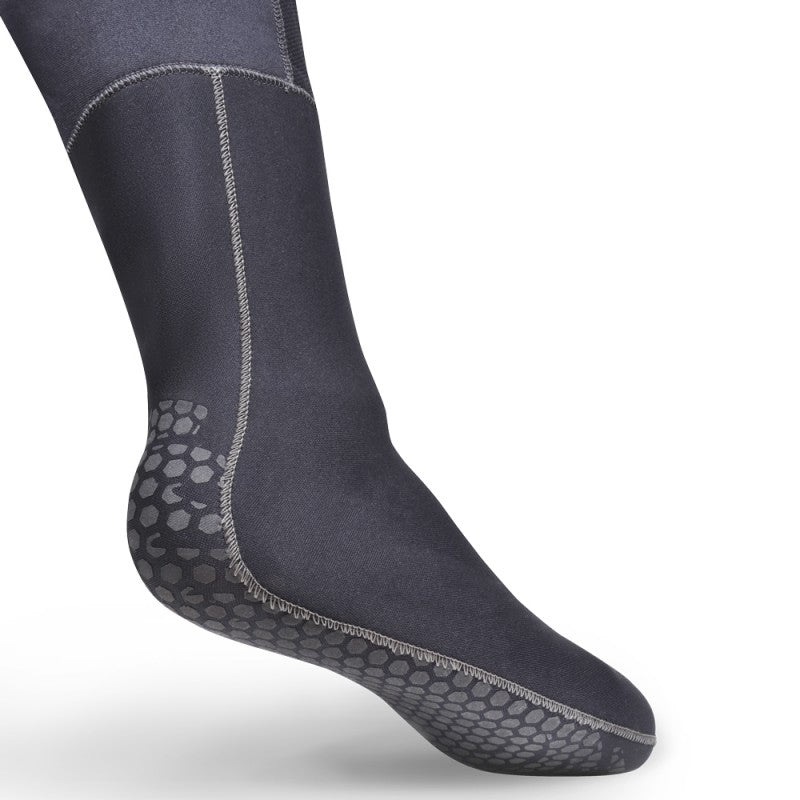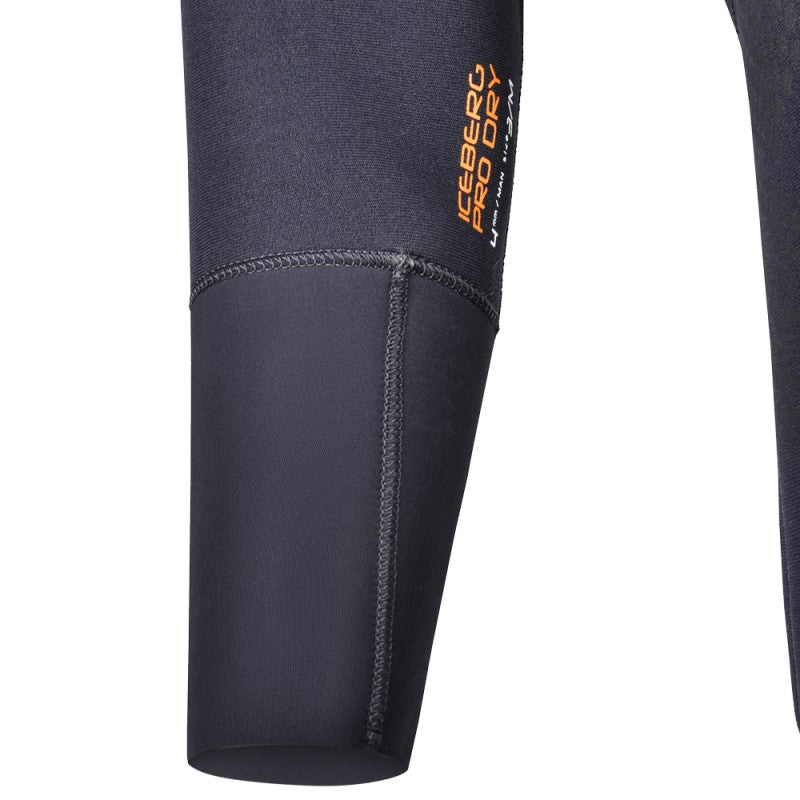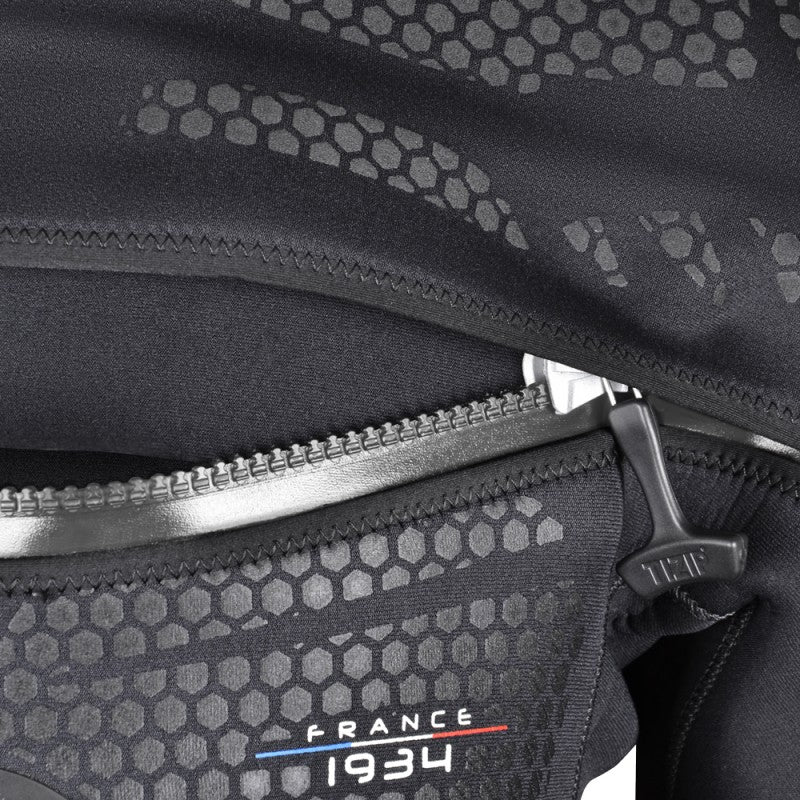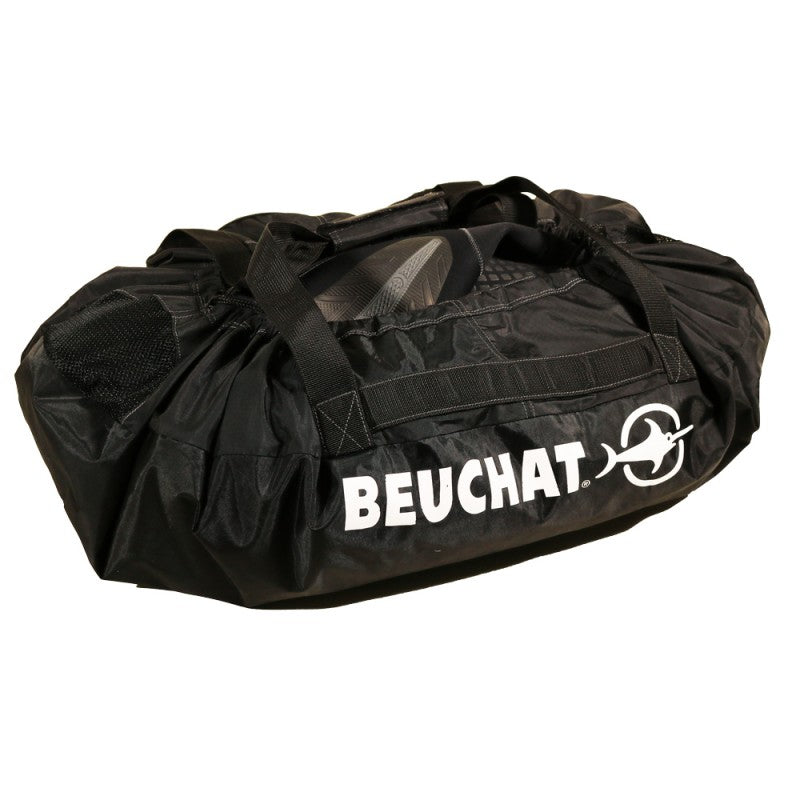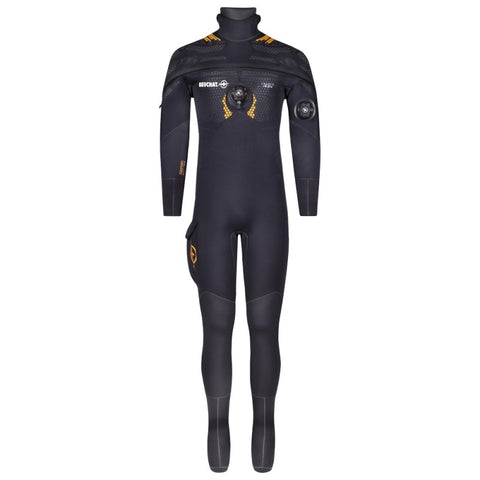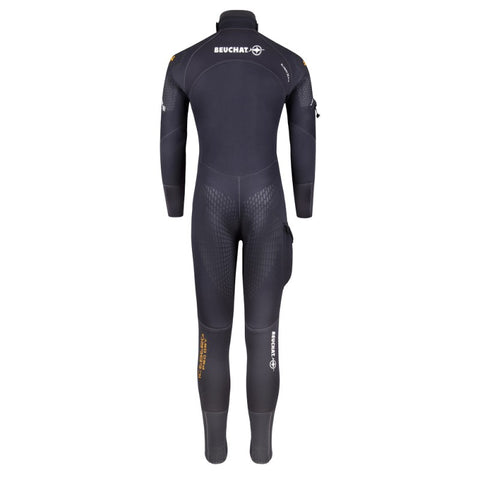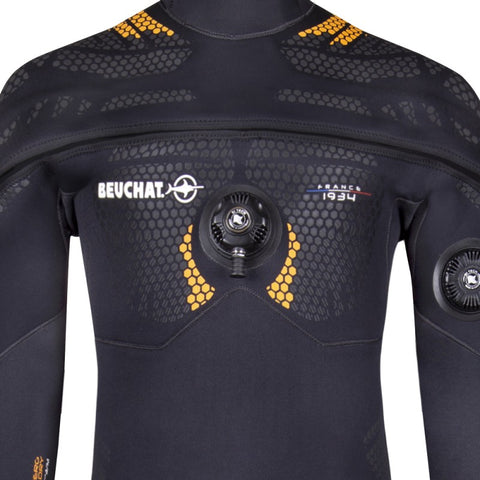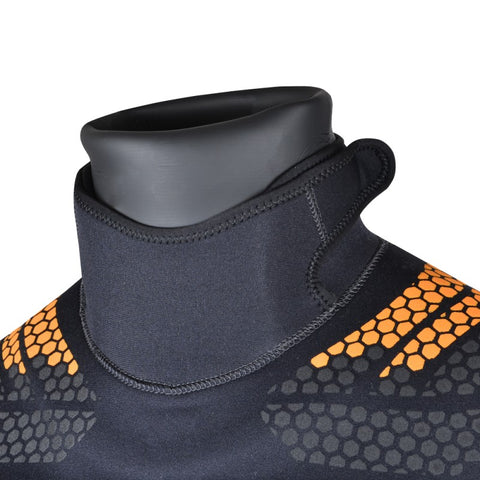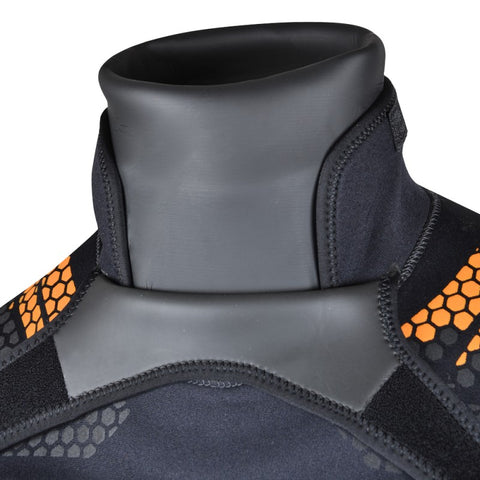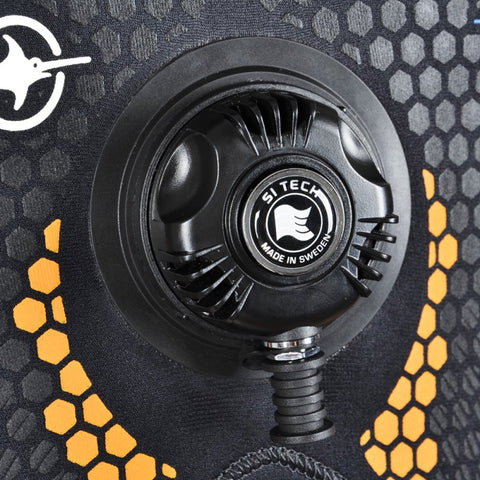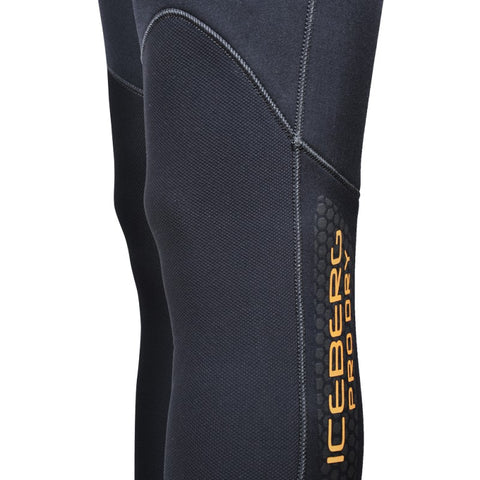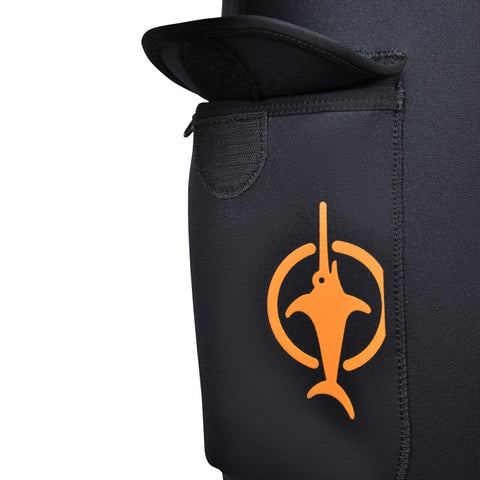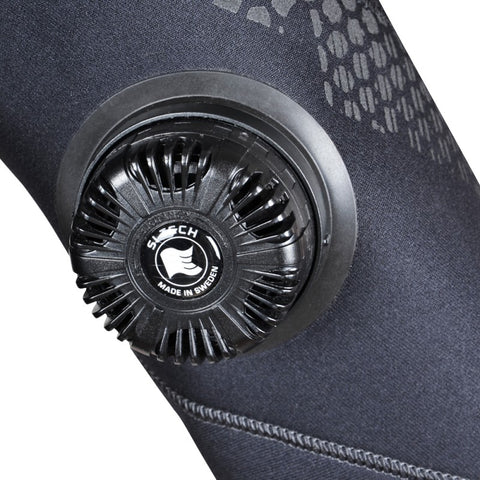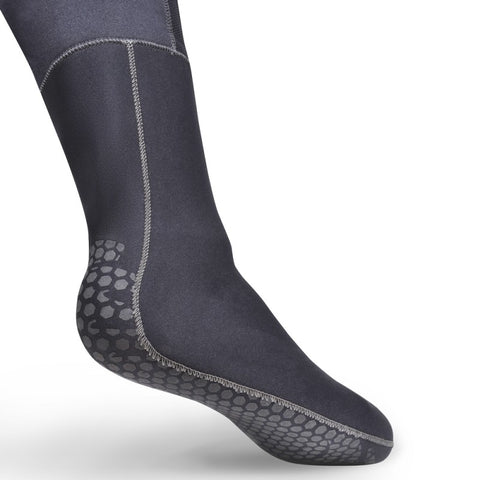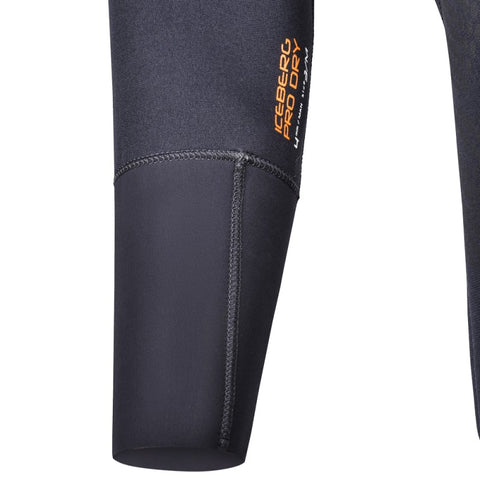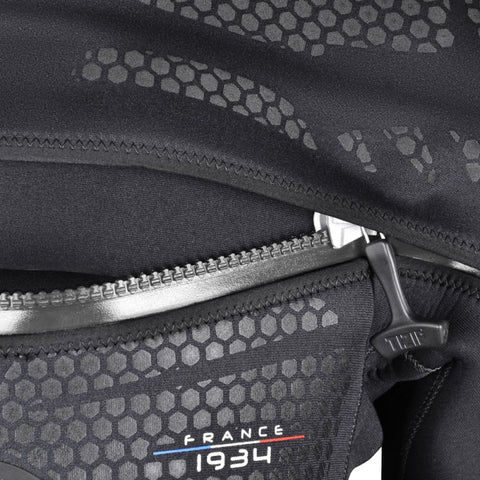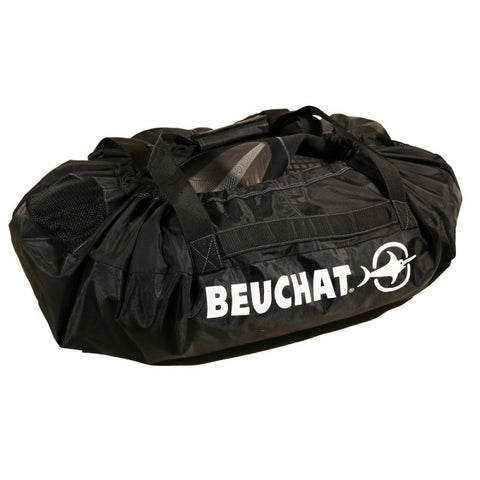 Beuchat Iceberg Pro Dry 4mm
Fastening : The innovative positioning of the zip offers a clear gain in comfort and large freedom of forward movement so that the suit can be put on without assistance. Full-width...
Pre-Order
If you are looking for an item that we do not have in stock, we can Pre-order it for you from the manufacturer. Shipping Usually takes 4 to 6 business days. Special orders can be exchanged but not refundable.
Flat Rate Shipping
Shipping in Canada is $15 flat rate. No surcharges and no more to pay!
Estimated to be delivered within 5 business days
30 Days Retun Policy
Learn More.
Fastening : The innovative positioning of the zip offers a clear gain in comfort and large freedom of forward movement so that the suit can be put on without assistance. Full-width chest level horizontal TIZIP Masterseal 10 watertight fastener with preformed external neoprene net protection flap.
 Cut : BEUCHAT high quality pre-formed anatomical cut.
 Outer material : 4 mm high density ultra-flexible ELASKIN X 2.2 neoprene. High density neoprene is more flexible than pre-compressed neoprene, offering greater comfort and better freedom of movement while preserving the same insulation qualities as compressed neoprene. It also allows divers to reduce ballast while delivering hydrodynamic results comparable to those of a wet suit.
 Inflators: Si-Tech. Internal protection for increased comfort around valves (chest and arms) plus a deflector function on the chest valve to eliminate discomfort caused by airflow. The position of the purge button on the arm allows divers to reduce pressure using only one hand.
Dive socks : Flexible elastic multi-size socks. This extremely comfortable sock allows you to mix and match your suit and sock sizes. This solution offers improved isothermal protection and a longer suit lifespan than when the dive boot joins the suit at the calf.
 Rockboots: Iceberg Rockboots are worn over dive socks: they are easy to put on, comfortable and hardwearing. Lace-up closure and rubber sole with anti-slip studs. Rubber toe and heel reinforcements with fin stopper.
 Inner material: Double-face jersey. Elaskin X 6.4 stretch panel in back to simplify undressing. Interior shoulder straps to ensure a snug anatomical fit at the crotch.
 Seals : Bottle-neck style smooth neoprene inner seals for better watertightness.
 Collar : Transformable double collar with fastener flap closure. Anatomical collar seal at base of hood allows free movement of the head without letting in water.
 Pocket : Flexible neoprene pocket designed to offer volume with no impact on hydrodynamics. The pocket can hold a diving mask and other items safely thanks to an attachment ring.
 Reinforcements/durability : Supratex 2 knee reinforcements. Reinforced PU seat panels (sturdy + anti-slip). Reinforced PU thigh panels. Reinforced PU shoulder panels.
 2 in 1 bag: carry bag and ground sheet : A carry bag that can also be used as a ground sheet. When using the bag as a ground sheet, remove your dive suit cleanly before positioning it on the sheet. Then simply close the bag with the suit inside and carry it home without getting wet and without wetting the boot of the car.
SHIPPING POLICY
Shipping in Canada is $15 flat rate. No surcharges and no more to pay! Order anytime and as many products as you want for same day shipping on orders placed before 2pm PST.
Shipping fees to the Continental United States will be calculated at checkout. Extra shipping fees may apply when shipping to Alaska and Hawaii.
We ship 5 days a week, Monday through Friday. If your order is placed before 2 pm PST, your order will be shipped the same day. Order placed after 2pm will be shipped the next operating day. Order placed on Saturday, Sunday or on holidays will be shipped next operating day.
We always ship with Canada post using the expedited service. Delivery time depends on your location. Estimated delivery time will be available upon receiving your tracking information.
If you would like to upgrade the shipping service, additional postage costs will be applied. Please contact us with your request when placing your order.
Let us know if you need to receive your order by a certain date and we will let you know if we are able to accommodate your request.
If you have any questions or would like to discuss your order further, please contact our customer service at customerservice@divingsports.com or by calling +1 604 694-1886.
Return Policy
We care about your satisfaction. That is why returns to Diving Sports are easy! If you are dissatisfied with your purchase for any reason, you may return it to Diving Sports within 30 days of the purchase date, subject to the conditions and exclusions below.

If all conditions are not met, Diving Sports reserves the right to refuse the return or to charge a minimum 15% restocking fee.
All returned items must be in new condition, in their original unaltered box (including an intact PLU code) and must include all packing material, blank warranty cards, manuals and accessories. We can only refund or exchange products that have not been in contact with water or lube and are undamaged. All wetsuits that have been in contact with water or lube will not be accepted for a return.
Diving Sports is not responsible for mis-handling of products or ill-treatment of goods.
Diving Sports is not responsible for personal data or items left in returned merchandise.
Diving Sports is not responsible for any consequential or incidental damage resulting from the use of any merchandise bought from us including lost or stolen equipment.
Claims for missing items or items damaged in transit must be received within 7 business days of receipt of merchandise.
Securely pack all items that you would like to be returned.
All shipping charges are the responsibility of the customer if the return is not a result of our error.
If the return is a result of our error (you received an incorrect or defective item, etc.), please send us an email explaining the situation and ask for a return label.
If your return is not the result of our error, we can still provide a return label and the shipping cost of that returned item will be deducted from your refund.
Please note that the return label pricing is different from our standard shipping rate
Please include the following with your package:
All items must be returned in original/unused condition.
Unless an item is defective, if you would like an exchange, our standard freight charges apply to send you the exchange, unless you provide a post parcel with your return.
Please note that the return label pricing is different from our standard shipping rate
To return your product, please mail it to: 4578 Main Street, Vancouver BC V5V 3R5 or return the items to our shop in person.
Final Sale & Non-returnable Items
Special order merchandise or any item indicated on the website as non-returnable is as such.
Refunds & Credits
Once we receive and inspect your item(s), we will credit your account. Please allow up to 10 business days for a credit to appear on your account from received date. In most cases, we will issue your refund in the same way you made the original purchase.

For Returns, Refunds or Exchanges please email customerservice@divingsports.com
Size Chart